Clicking the following controls will change the main image displayed above.
Meet the Breeder
Dan Batson
Green Forest Nursery
RED PILLAR™
Rose of Sharon
Hibiscus syriacus
'GFNHSRP'
PP#35,332; CBRAF
Swipe to View More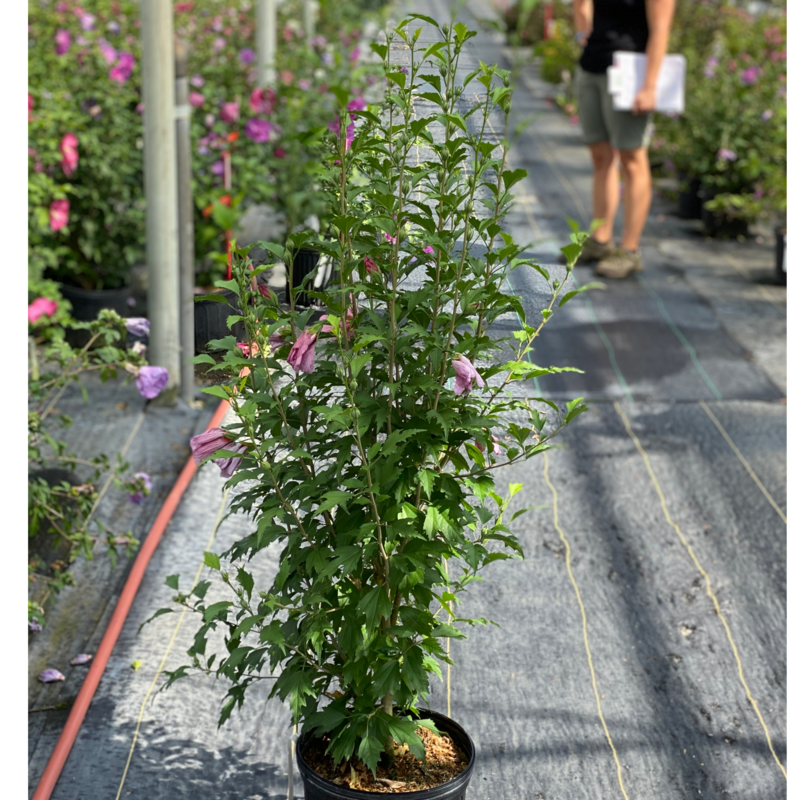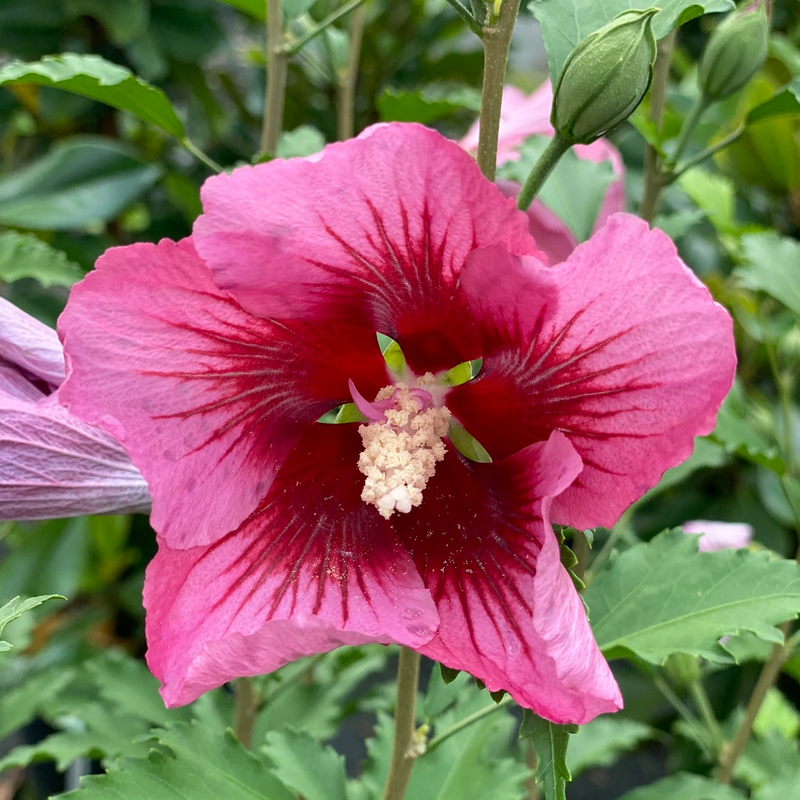 Very narrow
Heat tolerant
Durable
Description

All of the great attributes of Purple Pillar® rose of Sharon, but with rich red and dark pink flowers. As with the others in the series the landscape applications are endless: narrow hedges, screens, and unique accent specimens. It is also well suited for entrances, patio gardens, and decorative containers. Discovered by Dan Baston of Green Forest Nursery in Perkinston, Mississippi.
USDA Zone

5 - 9 (-20°F/-28°C)

Exposure

Full sun

Height

10 - 16'

Width

4 - 5'

Finish Time

1 season

Type

Deciduous

Bloom Time

Summer

Flower Color

Red

Foliage Color

Green

Liner Sizes

2 1/4", 4", Quick Turn
Soil
Not finicky about soil - any well-drained site will do.
Pruning
Regular pruning is not required. May be trimmed, pruned, or shaped as desired in early spring.
Uses
Specimen; hedge; foundation plantings; mixed borders; screening.
Growing Tips
Rose of Sharon generally has high fertility needs and may benefit from yearly applications of a granular fertilizer formulated for flowering shrubs.
Features: Alkaline soil, Clay soil, Deer resistant, Drought tolerant, Heat tolerant, Salt tolerant
Filters: Botanical genus: Hibiscus, Common name: Rose of Sharon, Retail program: Proven Winners® ColorChoice®, USDA Zone 5, USDA Zone 6, USDA Zone 7, USDA Zone 8, USDA Zone 9, Exposure: Full sun, Bloom time: Summer, Red flowers, Green foliage
Features: Alkaline soil, Clay soil, Deer resistant, Drought tolerant, Heat tolerant, Salt tolerant
Filters: Botanical genus: Hibiscus, Common name: Rose of Sharon, Retail program: Proven Winners® ColorChoice®, USDA Zone 5, USDA Zone 6, USDA Zone 7, USDA Zone 8, USDA Zone 9, Exposure: Full sun, Bloom time: Summer, Red flowers, Green foliage