Clicking the following controls will change the main image displayed above.
Meet the Breeder
Dr. Tom Ranney
North Carolina, USA
EL NIÑO­™
Desert Orchid
Swipe to View More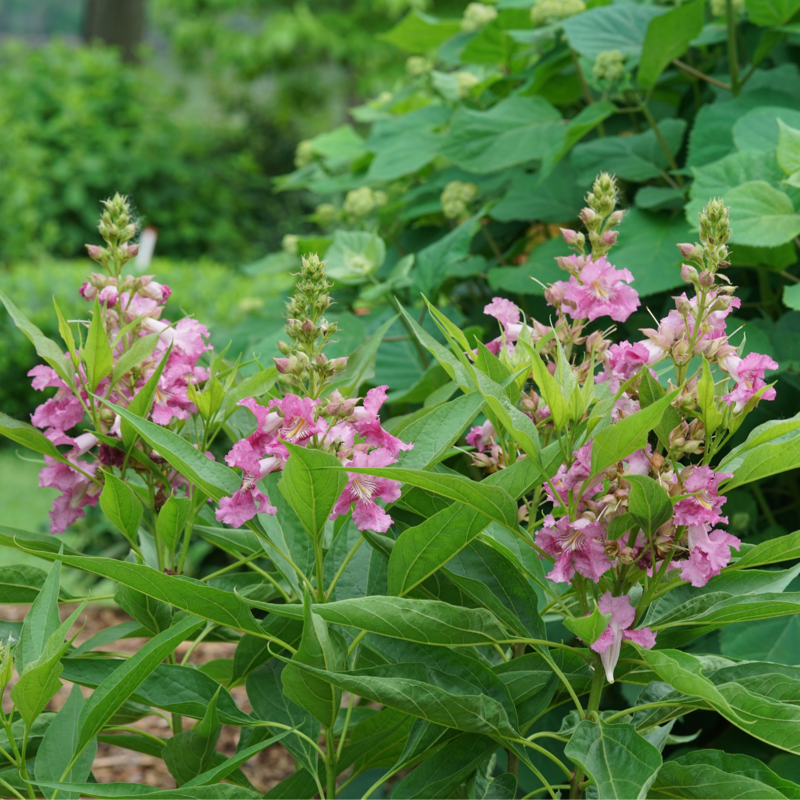 Fragrant
Easy care
Long blooming
Description

The dark purple flowers look for all the world like orchids, but this interesting shrub or miniature tree is actually an intergeneric hybrid of desert willow (Chilopsis linearis) and catalpa (Catalpa sp.). Chilopsis is well-known for its tolerance to poor soils and the dry heat of the American Southwest, its Catalpa percentage imbues it with wonderful performance in Asheville, North Carolina, with no signs of mildew. Look for its remarkable blooms to appear in late spring/early summer and sporadically appear throughout the summer, all the better to enjoy its beautiful fragrance. El Niño desert orchid is a new and very special North American native hybrid that is as easy to grow as it is beautiful. We have the talent and innovation of NCSU's Dr. Ranney to thank for this new, uniquely compact introduction.
USDA Zone

6 - 9 (-10°F/-23°C)

Exposure

Full sun, Part sun

Height

10 - 15'

Width

4 - 6'

Finish Time

1 season

Type

Deciduous

Bloom Time

Summer

Flower Color

Purple

Foliage Color

Green

Liner Sizes

2 1/4", 4", Quick Turn
Soil
Any well-drained soil will do.
Pruning
Prune to shape in early spring if desired.
Uses
Specimen, borders, foundations
Growing Tips
At the colder end of its hardiness range, it may die back to the ground in cold winters. Wait until new growth begins to emerge before removing any dead wood.