Clicking the following controls will change the main image displayed above.
'Fastigiata'
Plum Yew
Cephalotaxus harringtonii
'Fastigiata'
Swipe to View More
Heat tolerant
Evergreen
Versatile habit
Spring Meadow Nursery no longer offers this variety; the information on this page is for reference only. Please view the suggested plants below for substitutes.
Description

Distinctive columnar habit. True to its name, cephalotaxus 'Fastigiata' is an attractive columnar evergreen, ideally suited to plantings as a specimen or hedge. Soft, narrow needles arranged spirally on the stem give it unique texture. Heat tolerant and deer resistant, it is an excellent alternative to dwarf Alberta spruce or taxus 'Hicksii' in warm climates.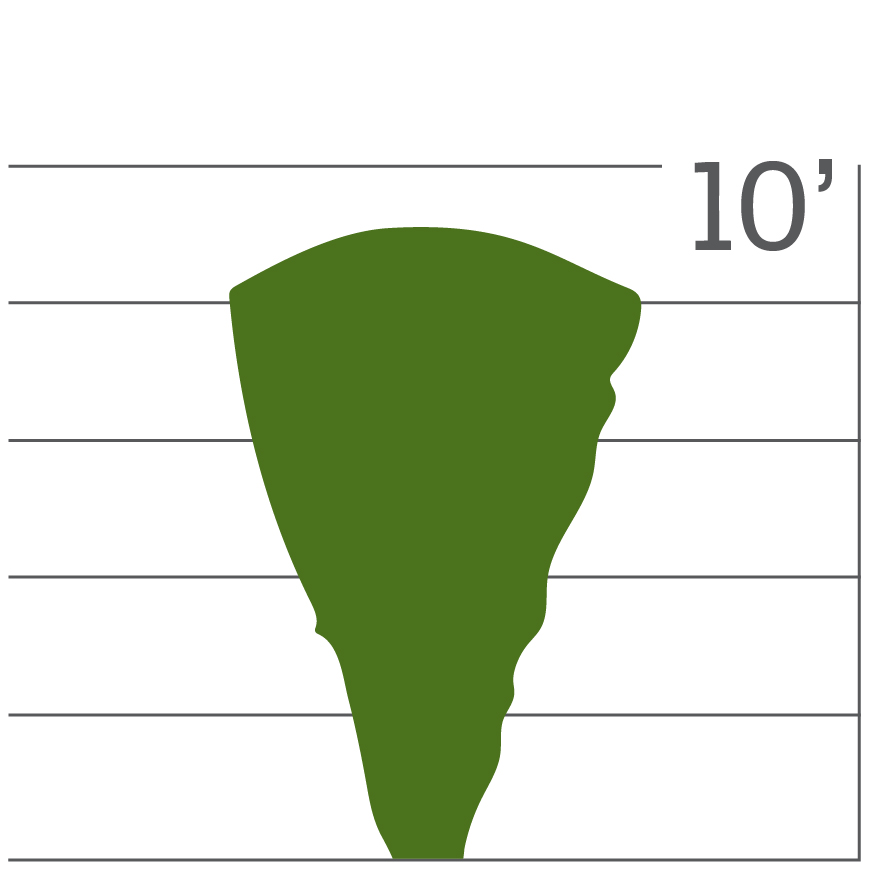 USDA Zone

6 - 9 (-10°F/-23°C)

Exposure

Full sun, Part sun, Shade

Height

8 - 10'

Width

6 - 7'

Finish Time

2 seasons

Type

Evergreen

Foliage Color

Green

Liner Sizes

2 Quart
Soil
Cool, moist soils preferred.
Pruning
Little needed; Prune to shape in early summer if desired.
Uses
Foundation plantings; hedges; specimen plant
Growing Tips
Cephalanthus is widely planted as a substitute for Taxus in warm climates. Very shade tolerant. Plant in a protected site in the colder end of its range.
Features: Evergreen, Drought tolerant, Deer resistant, Heat tolerant, Winter interest
Filters: Botanical genus: Cephalotaxus, Common name: Plum Yew, Retail program: Local Roots®, USDA Zone 6, USDA Zone 7, USDA Zone 8, USDA Zone 9, Exposure: Full sun, Exposure: Part sun, Exposure: Shade, Green foliage
Features: Evergreen, Drought tolerant, Deer resistant, Heat tolerant, Winter interest
Filters: Botanical genus: Cephalotaxus, Common name: Plum Yew, Retail program: Local Roots®, USDA Zone 6, USDA Zone 7, USDA Zone 8, USDA Zone 9, Exposure: Full sun, Exposure: Part sun, Exposure: Shade, Green foliage