Clicking the following controls will change the main image displayed above.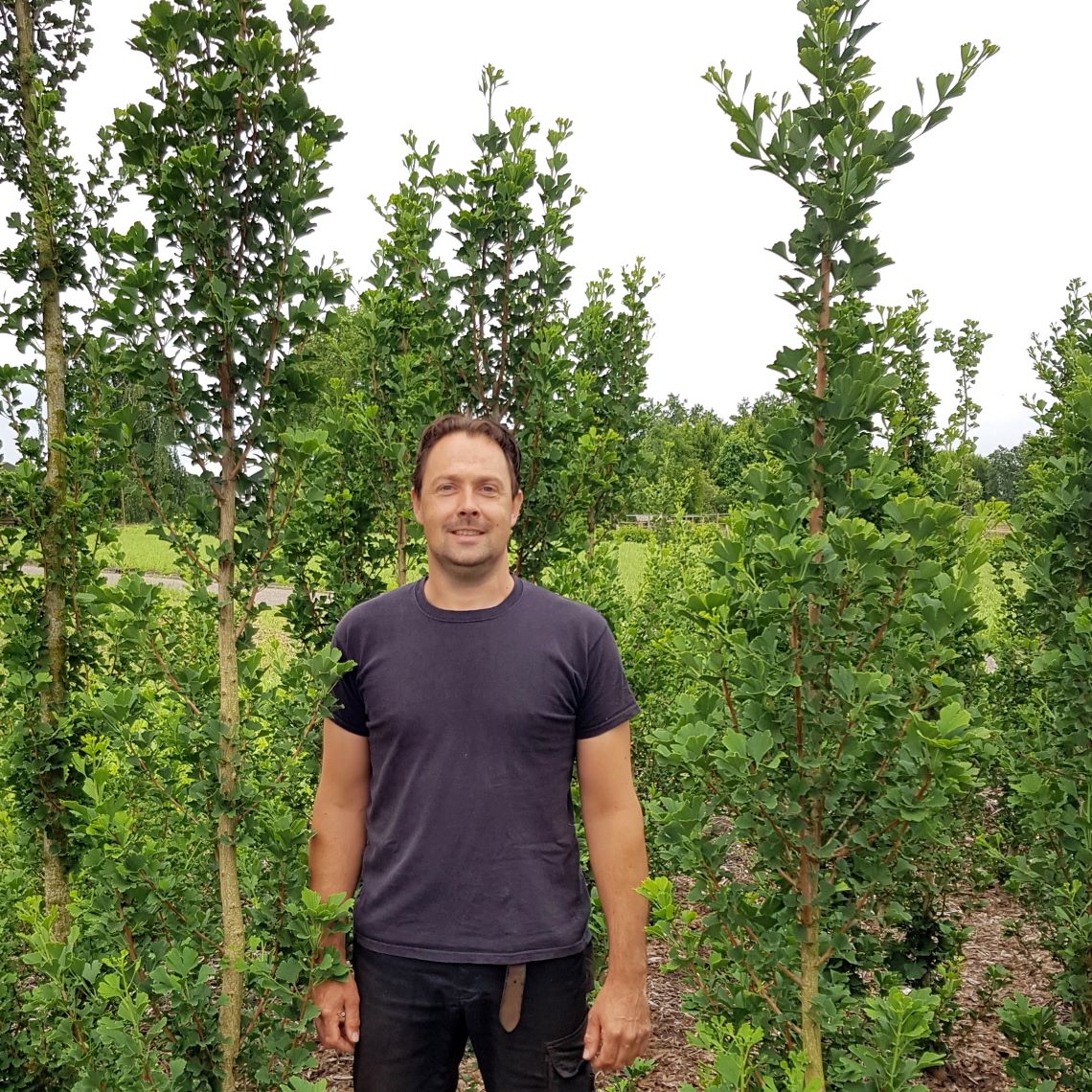 Meet the Breeder
Jan-Willem Wezelenburg

SKINNY FIT™
Ginkgo
Ginkgo biloba
'Menhir'
PP#24226
Swipe to View More
Very narrow
Unique texture
Fall color
Description

Enjoy the magic of this ancient tree anywhere with SKINNY FIT™ ginkgo! This unusual selection naturally grows as a narrow column, taking up just a foot of ground space. Fabulous fan-shaped leaves turn brilliant gold in autumn for a truly unforgettable display.

As part of the Proven Winners ColorChoice Trees program, liners, whips, and finished plants are available only through the network of licensed growers.
USDA Zone

3 - 10 (-40°F/-40°C)

Exposure

Full sun

Height

10'

Width

15"

Type

Deciduous

Flower Color

Green

Foliage Color

Green
Soil
Extremely easy going, will thrive in most soil types - salty, acidic, alkaline, compacted. Prefers well-draining, sandy or sandy-loam soil.
Pruning
Needs no pruning, will maintain its narrow shape without aid.
Uses
Narrow habit is commanding as a specimen or grouping.
Growing Tips
Needs consistent water when newly planted and as a juvenile, when mature it is quite drought tolerant. Do not eat any part of this plant.
Features: Compact, Dwarf, Fall interest, Foliage interest, New
Filters: Botanical genus: Ginkgo, Common name: Ginkgo, Retail program: Proven Winners® Trees, USDA Zone 3, USDA Zone 4, USDA Zone 5, USDA Zone 6, USDA Zone 7, USDA Zone 8, USDA Zone 9, USDA Zone 10, Exposure: Full sun, Bloom time: Spring, Green flowers, Green foliage
Features: Compact, Dwarf, Fall interest, Foliage interest, New
Filters: Botanical genus: Ginkgo, Common name: Ginkgo, Retail program: Proven Winners® Trees, USDA Zone 3, USDA Zone 4, USDA Zone 5, USDA Zone 6, USDA Zone 7, USDA Zone 8, USDA Zone 9, USDA Zone 10, Exposure: Full sun, Bloom time: Spring, Green flowers, Green foliage