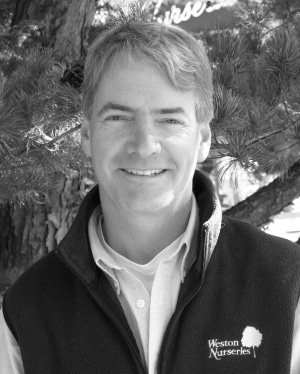 Meet the Breeder
Mezitt Family
Weston Nurseries, Hopkinton, MA, USA
'Weston's Parade'
Azalea
Rhododendron
'Weston's Parade'
Swipe to View More
Native
Fragrant
Summer blooming
Spring Meadow Nursery no longer offers this variety; the information on this page is for reference only. Please view the suggested plants below for substitutes.
Description

Rounded heads of true pink flowers adorn this plant from early to mid summer, adding a light vanilla fragrance to the garden. Mildew resistant deciduous foliage turns bronze-green and orange in fall.
USDA Zone 4b - 8 (-25°F/-31.7°C)
Exposure Full sun, Part sun
Height 4 - 5'
Width 2 - 3'
Finish Time 1 season
Type Deciduous
Bloom Time Summer
Flower Color Pink
Foliage Color Green
Liner Sizes 2 1/4"
General Care
Soil Cool, acidic soils with abundant organic matter and good drainage are required.
Pruning Rarely needed; Prune after flowering if required.
Uses Woodland gardens; pollinator gardens; specimen; foundation plantings; mixed borders.
Growing Tips Best in filtered light all day long, especially in warmer areas. May be deciduous in cold climates, semi-evergreen in warm ones.
Features: Attracts pollinators, Disease resistant, Fragrant, Native
Filters: Botanical genus: Rhododendron, Common name: Azalea, Retail program: Local Roots®, USDA Zone 4, USDA Zone 5, USDA Zone 6, USDA Zone 7, USDA Zone 8, Exposure: Full sun, Exposure: Part sun, Bloom time: Summer, Pink flowers, Green foliage
Features: Attracts pollinators, Disease resistant, Fragrant, Native
Filters: Botanical genus: Rhododendron, Common name: Azalea, Retail program: Local Roots®, USDA Zone 4, USDA Zone 5, USDA Zone 6, USDA Zone 7, USDA Zone 8, Exposure: Full sun, Exposure: Part sun, Bloom time: Summer, Pink flowers, Green foliage