Proven Winners to present Landscape Roadshow series
As part of its virtual event series, Proven Winners® will be presenting a Landscape Roadshow on the afternoons of November 2, 4, and 6, 2020.
The educational program kicks off on Monday, November 2 at 1:30 PM CT, 2:30 PM ET. The first presenter in the series will be John Antonelli, Regional Sales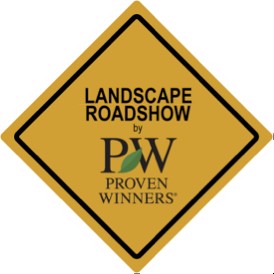 Representative from Four Star Greenhouse, who will present a program called "Stunning new Proven Winners® annuals to enhance your landscape."
Following, Spring Meadow Nursery Landscape Program Manager, Jane Beggs-Joles will welcome webinar attendees to Spring Meadow Nursery owners Dale and Liz Deppe's, private gardens in Grand Haven, Michigan. With over twenty years' experience working in the nursery industry, Beggs-Joles and has had the privilege of helping to introduce some fantastic plants to North American horticulture. She will continue in this tradition in this exclusive virtual tour, featuring Proven Winners® ColorChoice® shrubs.
Proven Winners® will kick off the second day of the Road Show at 1:30 p.m. with a program presented by Walters Gardens Regional Product Manager, Josh Roggenbuck. Located in Zeeland, MI, Walters Gardens has built its reputation on offering the highest quality perennial liners available. Roggenbuck will highlight the newest Proven Winners® perennial selections that are ideal for landscape use.
Warren Gorowitz will follow with "Smart Irrigation – Can technology make our jobs easier and improve our landscape?" Gorowitz has been instrumental in spearheading sustainability programs throughout the green industry and served as the 2018 president of the Irrigation Association, Fairfax, Virginia. He is the Director or Corporate Social Responsibility at Hunter Industries, a residential and commercial irrigation company based out of San Marcos, CA. Hunter Industries is a global manufacturer of products for the irrigation, landscape lighting, dispensing technology, and custom manufacturing sectors.
The 3-day program skips a day and concludes on Friday, November 6 with a 1-hour program titled "Successful Landscape Design Using Proven Winners". The program begins at 2:30 and is delivered by Leigh McGonagle, Certified Nursery & Landscape Professional, Proven Winners® Certified Landscape Professional, and owner of Poplar Point Studio in Monrovia, NY. McGonagle holds a degree in Landscape Architecture from Cornell University and will share her passion for plants at this interesting and informative session.
Professional CEU credits are available for ASLA and APLD members. For more information and registration go to http://bit.ly/PWROADSHOW