Clicking the following controls will change the main image displayed above.
Meet the Breeder
Jeff Good

BUBBLY WINE™
Weigela
Weigela florida
'FLORACLAR'
PP#35,328; CBRAF
Swipe to View More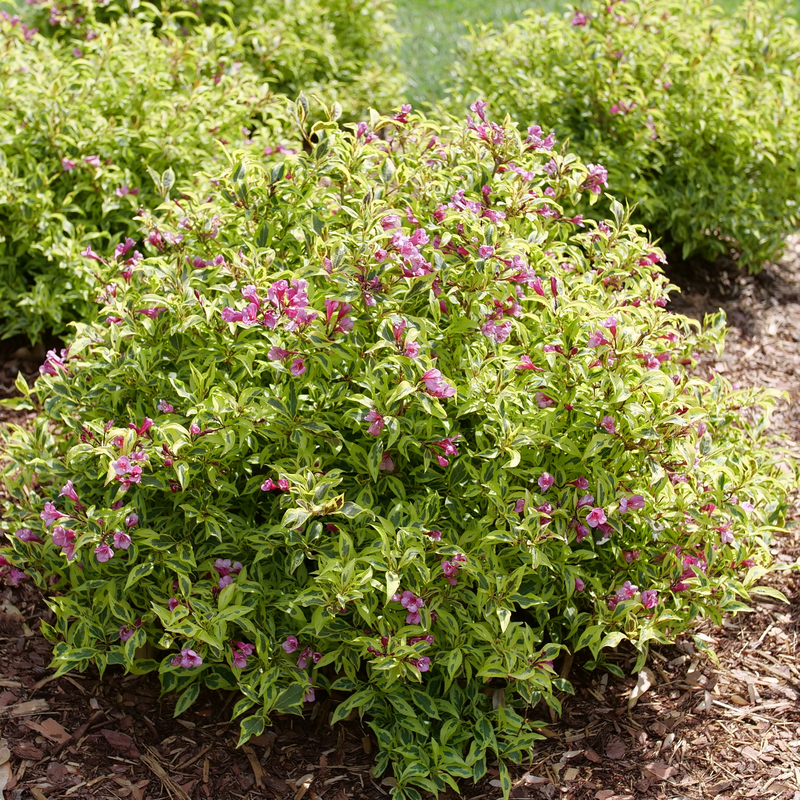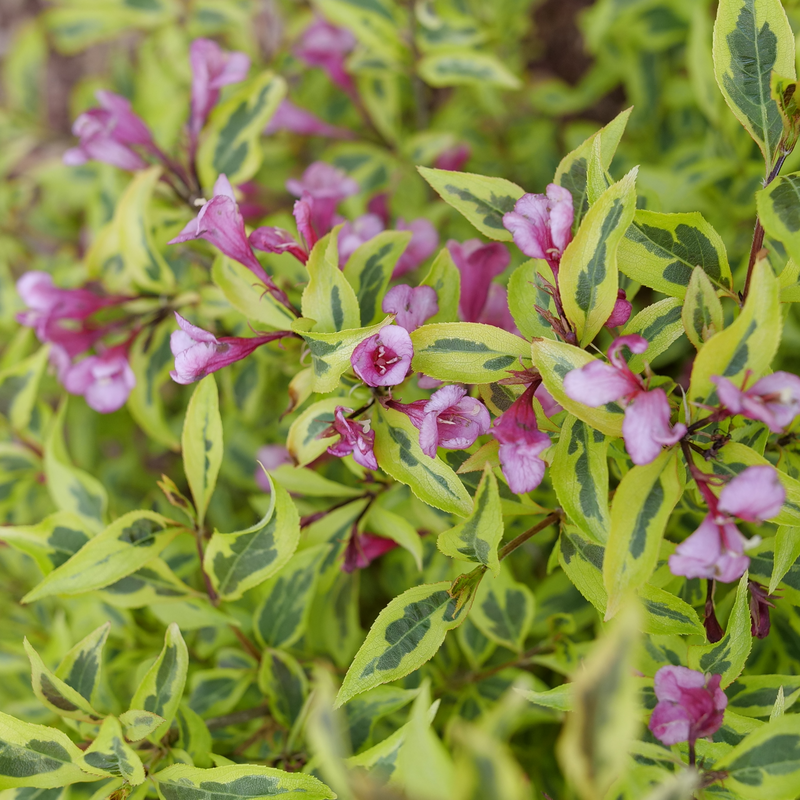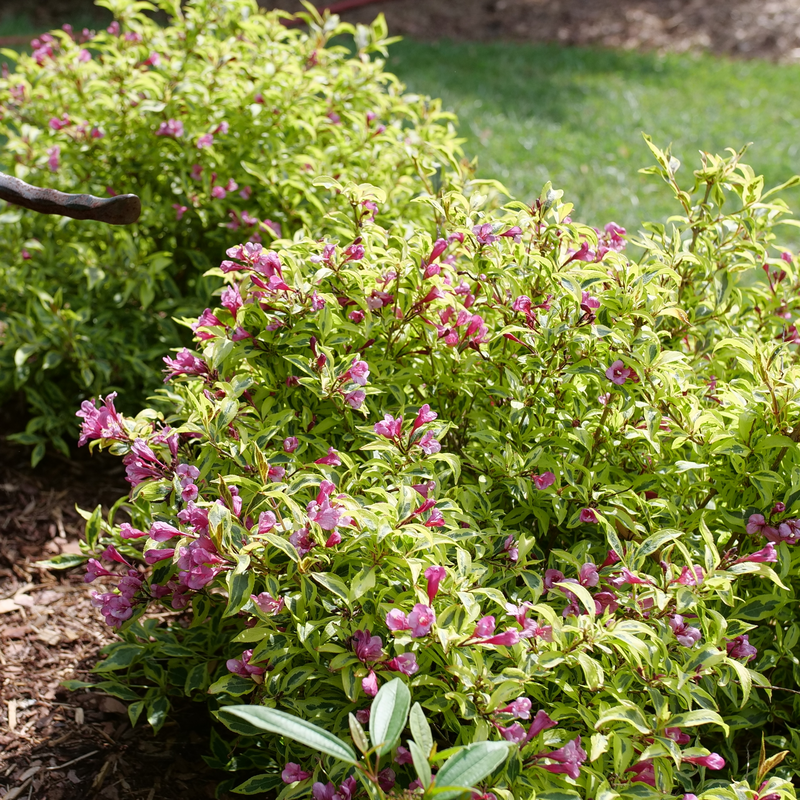 Easy care
Petite shrub
Colorful foliage
Description

A brightly colored, variegated selection of Fine Wine® weigela with sparkling hues of yellow, green, and burgundy on a compact, mounded shrub. Like all variegated plants the occasional reversion will appear, but all in all, this plant has been quite stable. Discovered by the plantsman Jeff Good of Southeast Michigan.
USDA Zone

4 - 8 (-30°F/-34°C)

Exposure

Full sun, Part sun

Height

1.5 - 3'

Width

2 - 3'

Finish Time

1 season

Type

Deciduous

Bloom Time

Late spring

Flower Color

Pink

Foliage Color

Green, Chartreuse

Liner Sizes

2 1/4", 4", Quick Turn
Soil
Adapts to any well-drained site.
Pruning
Blooms on old wood - prune as needed after flowering. Remove oldest stems every 3-5 years to encourage vigorous juvenile growth.
Uses
Shrub borders; mixed borders; hedges; specimen; foundation plantings.
Growing Tips
Late to leaf out in spring. May require a bit of pruning to clean up winter damage - wait until new growth appears to do so.
Features: Attracts pollinators, Alkaline soil, Clay soil, Deer resistant, Foliage interest
Filters: Botanical genus: Weigela, Common name: Weigela, Retail program: Proven Winners® ColorChoice®, USDA Zone 4, USDA Zone 5, USDA Zone 6, USDA Zone 7, USDA Zone 8, Exposure: Full sun, Exposure: Part sun, Bloom time: Spring, Pink flowers, Green foliage, Chartreuse foliage
Features: Attracts pollinators, Alkaline soil, Clay soil, Deer resistant, Foliage interest
Filters: Botanical genus: Weigela, Common name: Weigela, Retail program: Proven Winners® ColorChoice®, USDA Zone 4, USDA Zone 5, USDA Zone 6, USDA Zone 7, USDA Zone 8, Exposure: Full sun, Exposure: Part sun, Bloom time: Spring, Pink flowers, Green foliage, Chartreuse foliage