Clicking the following controls will change the main image displayed above.
Meet the Breeder
Mike Farrow
Maryland, USA
MR. POPPINS®
Holly - Winterberry
Ilex verticillata
'FarrowMrP'
PP#25,834; CBR#5287
Swipe to View More
Native to North America
Space saving
Dwarf and compact
Description

Mr. Poppins® is a compact male selection, the ideal pollinator for Berry Poppins® and other early winterberry holly. Space-saving dwarf variety allows it to be tucked away in the landscape. Note: this male cultivar will not bear fruit but is essential for pollinating female varieties.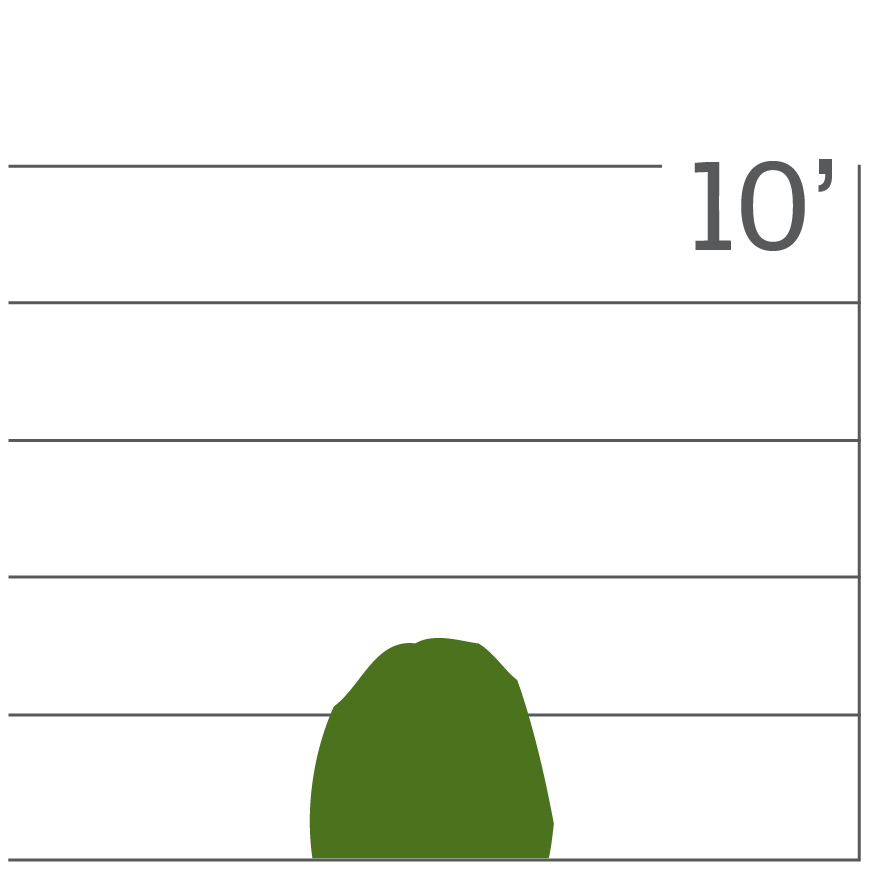 USDA Zone

3 - 9 (-40°F/-40°C)

Exposure

Full sun, Part sun

Height

3 - 4'

Width

3 - 4'

Finish Time

1.5 seasons

Type

Deciduous

Bloom Time

Spring

Flower Color

White

Foliage Color

Green

Liner Sizes

2 1/4", 4", Quick Turn
Soil
Does best in moist (even very moist), slightly acidic soils, but can take average soils as well. Avoid high pH sites.
Pruning
Winterberry holly blooms on old wood. However, pruning female varieties after blooming will remove any developing fruit, so pruning is not recommended except to remove entire branches in an effort to attain a specific form. Male varieties could be pruned after blooming, however, given the typically slow growth rate of winterberry hollies, pruning is not recommended for them either.
Uses
Mass plantings; hedges; cutting gardens; wildlife gardens; natural areas.
Growing Tips
One male plant will pollinate up to five females. Plant within about 50'/15.25m of one another to ensure pollination and good fruit set. Quite tolerant of shaded conditions; however, flowering and fruit set is best with at least 4 hours of sun each day.
Features: Native, Winter interest, Attracts pollinators, Deer resistant, Clay soil, Compact, Dwarf
Filters: Botanical genus: Ilex, Common name: Holly - Winterberry, Retail program: Proven Winners® ColorChoice®, USDA Zone 3, USDA Zone 4, USDA Zone 5, USDA Zone 6, USDA Zone 7, USDA Zone 8, USDA Zone 9, Exposure: Full sun, Exposure: Part sun, Bloom time: Spring, White flowers, Green foliage
Features: Native, Winter interest, Attracts pollinators, Deer resistant, Clay soil, Compact, Dwarf
Filters: Botanical genus: Ilex, Common name: Holly - Winterberry, Retail program: Proven Winners® ColorChoice®, USDA Zone 3, USDA Zone 4, USDA Zone 5, USDA Zone 6, USDA Zone 7, USDA Zone 8, USDA Zone 9, Exposure: Full sun, Exposure: Part sun, Bloom time: Spring, White flowers, Green foliage