Clicking the following controls will change the main image displayed above.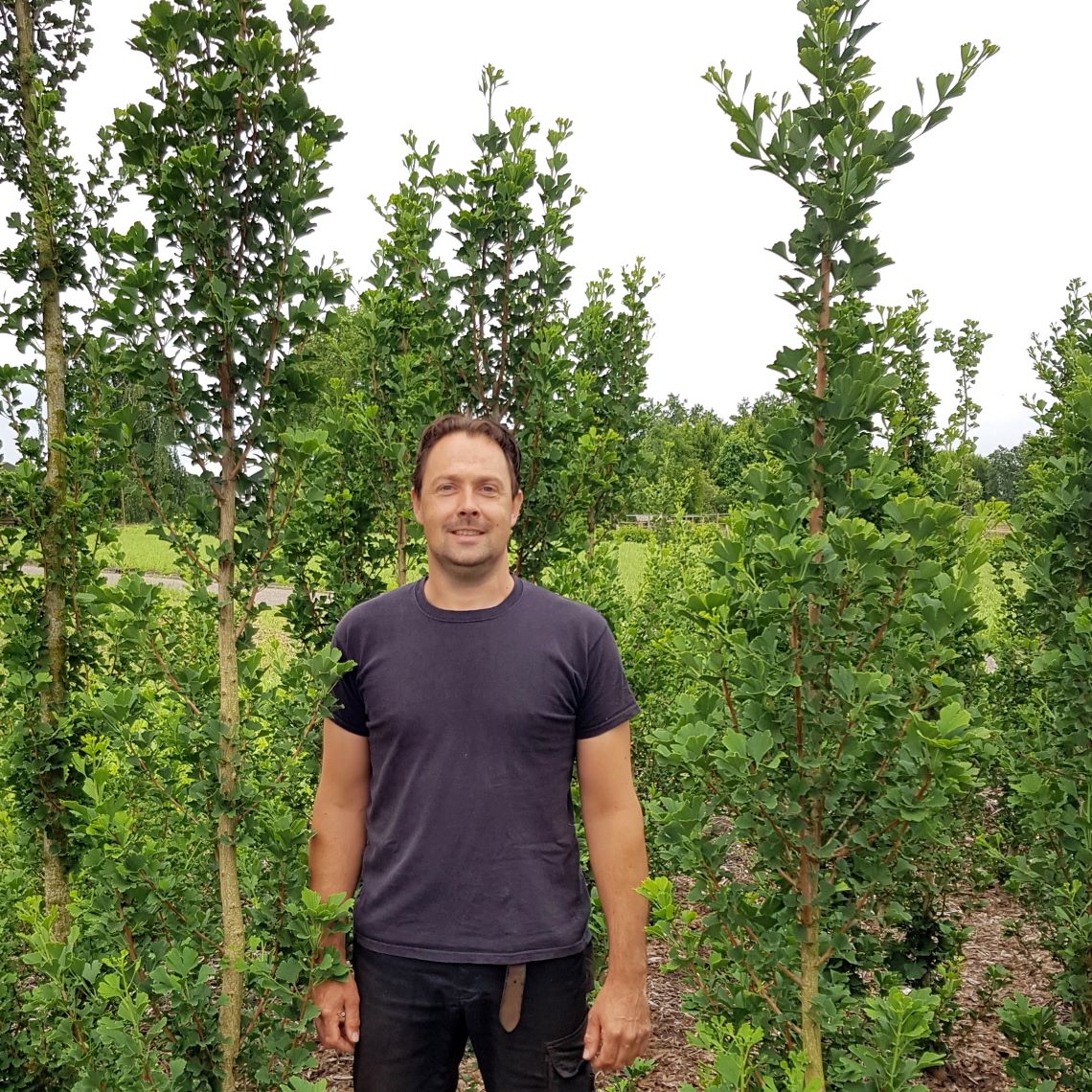 Meet the Breeder
Jan-Willem Wezelenburg

SKINNY FIT®
Ginkgo
Ginkgo biloba
'Menhir'
PP#24,226
Swipe to View More
Very narrow
Unique texture
Fall color
Spring Meadow Nursery no longer offers this variety; the information on this page is for reference only. Please view the suggested plants below for substitutes.
Description

Looking for a beautiful tree for tight confines? This tree fits the bill with its slim, upright habit and dense branching. The attractive foliage is glaucous, dark green in summer, and bright, golden-yellow in autumn. Its habit and hardiness make it the perfect tree for decorative containers. No flowering or fruiting has been observed since its development in 1996. Growers will appreciate its good response to transplanting with little growth loss after transplanting. Developed by Jan-Willem Wezelenburg of the Netherlands.

As part of the Proven Winners® ColorChoice® Trees program, liners, whips, and finished plants are available only through the network of licensed growers.
USDA Zone

4 - 9 (-30°F/-34°C)

Exposure

Full sun

Height

10'

Width

15"

Finish Time

1.5 seasons

Type

Deciduous

Foliage Color

Green
Soil
Extremely easy going, will thrive in most soil types - salty, acidic, alkaline, compacted. Prefers well-draining, sandy or sandy-loam soil.
Pruning
Needs no pruning, will maintain its narrow shape without aid.
Uses
Narrow habit is commanding as a specimen or grouping.
Growing Tips
Needs consistent water when newly planted and as a juvenile, when mature it is quite drought tolerant. Do not eat any part of this plant.