Clicking the following controls will change the main image displayed above.
CASTLE WALL®
Holly - Blue
Ilex x meserveae
'Heckenstar'
PP#14,308
Swipe to View More
Evergreen
Award winner
Hardy
Description

The Castle™ series brings compact, pyramidal forms to the world of blue holly. Their dark glossy leaves, superior vigor and branching make them an improvement over other older varieties. Narrow form makes them great for hedges, foundation plantings, or even as a dramatic specimen. The lustrous green foliage provides season long interest. Though it is handsome enough to be used on its own, Castle Wall® is a male pollinator for Castle Spire® and Castle Keep® hollies.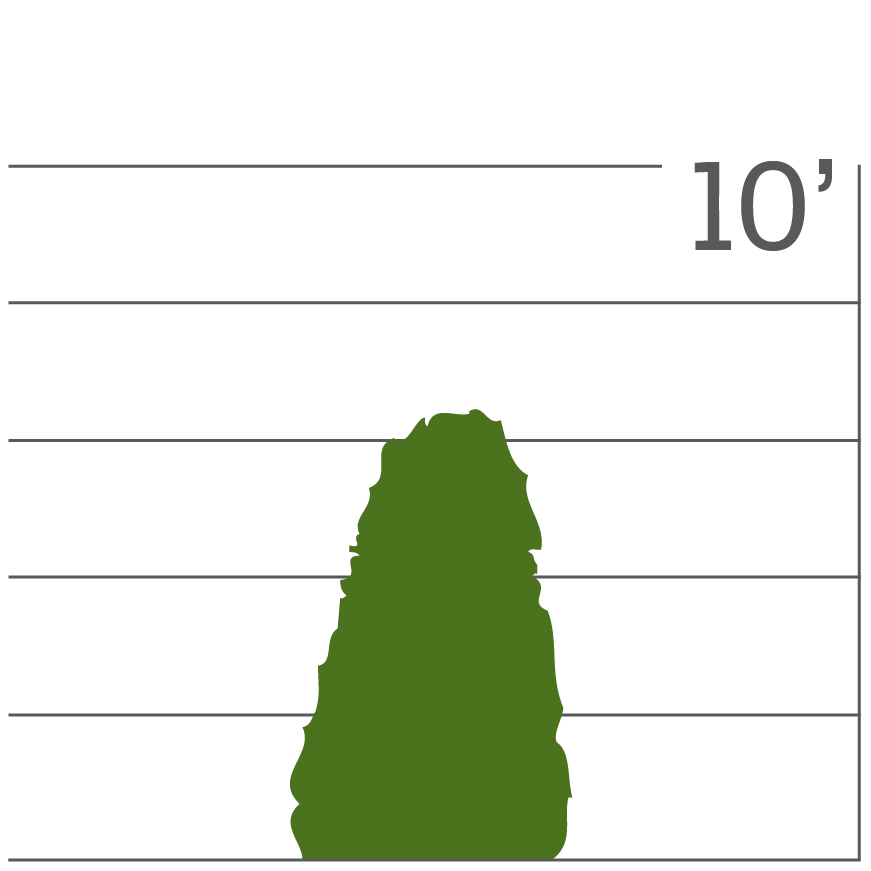 Awards

Bronze Medal Royal Boskoop Horticulture Society

USDA Zone

5 - 7 (-20°F/-28.9°C)

Exposure

Full sun, Part sun

Height

5 - 8'

Width

3 - 5'

Finish Time

1 season

Type

Evergreen

Bloom Time

Spring

Flower Color

White

Foliage Color

Green

Liner Sizes

2 1/4", 4", Quick Turn
Soil
Prefers moist, acidic soils. Shallow root system benefits from mulch.
Pruning
Blooms on old wood; however, it's best to avoid pruning female hollies as pruning after bloom removes any developing fruit.
Uses
Hedges; screens; specimen; landscaping.
Growing Tips
Plant a male pollinator within 50' to ensure pollination; one male will pollinate up to 7 females. To minimize winter damage to the evergreen foliage, provide late-season irrigation if necessary and site so that plant is protected from harsh winds and sun.
Features: Evergreen, Winter interest, Attracts pollinators, Clay soil
Filters: Botanical genus: Ilex, Common name: Holly - Blue, Retail program: Proven Winners® ColorChoice®, USDA Zone 5, USDA Zone 6, USDA Zone 7, Exposure: Full sun, Exposure: Part sun, Bloom time: Spring, White flowers, Green foliage
Features: Evergreen, Winter interest, Attracts pollinators, Clay soil
Filters: Botanical genus: Ilex, Common name: Holly - Blue, Retail program: Proven Winners® ColorChoice®, USDA Zone 5, USDA Zone 6, USDA Zone 7, Exposure: Full sun, Exposure: Part sun, Bloom time: Spring, White flowers, Green foliage