Clicking the following controls will change the main image displayed above.
Meet the Breeder
Pheno Geno Roses
Temerin, Serbia
FLAVORETTE™ Honey-Apricot
Rose
Swipe to View More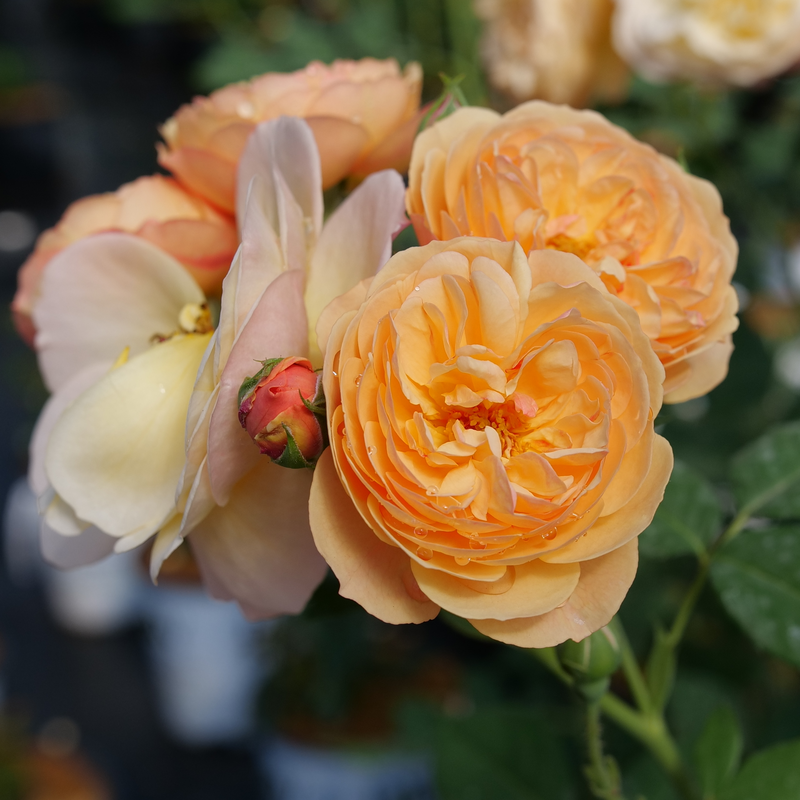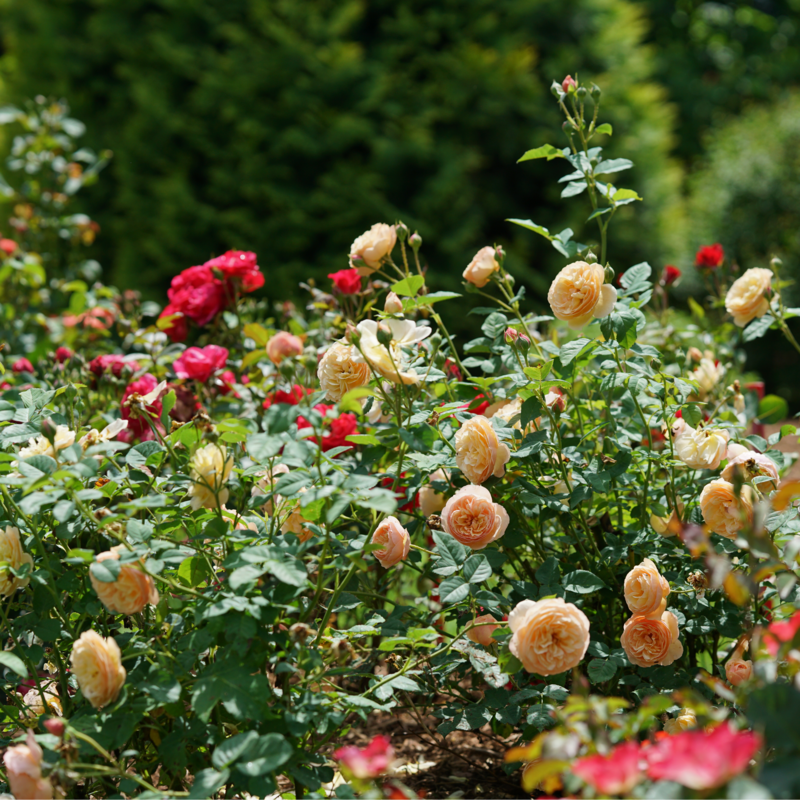 Culinary herb
Continuous blooms
Disease resistant
Description

Flavorette™ Honey-Apricot rose was selected specifically for its lush, full flowers, vigorous growth, as well as the sensuous texture, and sweet, fruity flavor of its petals. We know that edible roses is a new market in North America, but thanks to the dedication and vision of the Serbian breeders and the work our team has put into trialing for production and landscape performance, we're confident that the Flavorette series will appeal to rose-lovers, herb gardeners, and foodies alike. Use them in sweets, salads, and infusions for a uniquely flavorful touch to summer meals and treats.
USDA Zone

4 - 8 (-30°F/-34°C)

Exposure

Full sun

Height

5 - 8'

Width

3 - 4'

Finish Time

1 season

Type

Deciduous

Bloom Time

Summer

Flower Color

Orange

Foliage Color

Green

Liner Sizes

2 1/4", 4", Quick Turn
Soil
Moist, well drained, slightly acidic soils are best; that said, roses are known to be quite adaptable to soils except for very wet areas.
Pruning
Prune in spring, cutting back to just above large buds.
Uses
Mass plantings; mixed borders; foundation plantings; cottage gardens; herb gardens; cutting gardens; containers
Growing Tips
Plant in full sun with good air circulation for best performance. Does not require deadheading to bloom continuously.