Clicking the following controls will change the main image displayed above.
Meet the Breeder
Dr. Tom Ranney
North Carolina, USA
KINDLY™
Japanese Privet
Ligustrum japonicum
'NCLJ1'
PPAF
Swipe to View More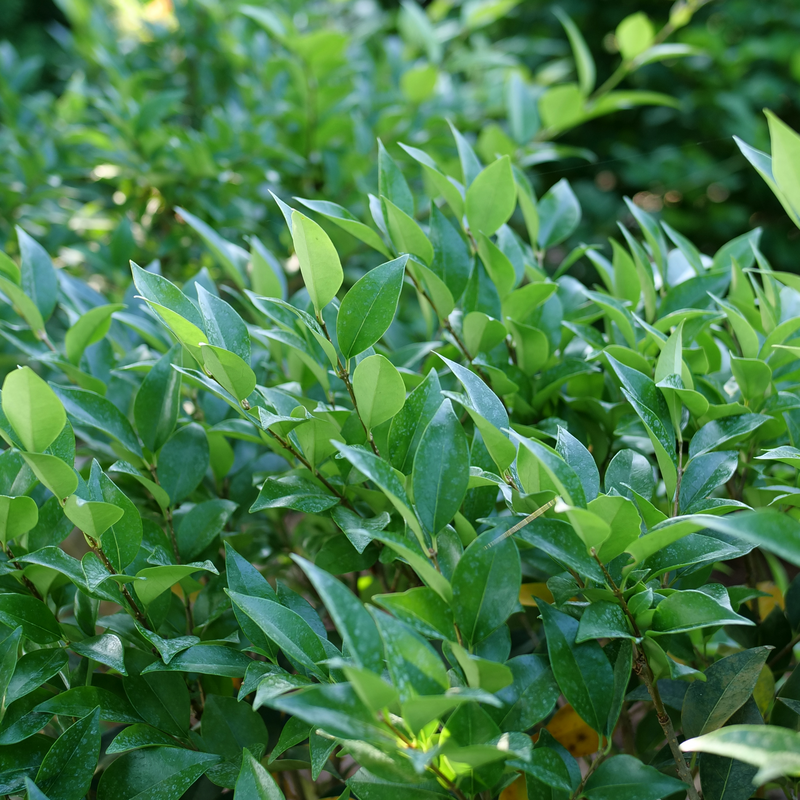 Non-invasive
Fragrant
Evergreen
Description

Join us in mitigating wax-leaf privet's invasive tendencies by growing and selling the first-ever seedless Japanese privet selection. Kindly™ provides the versatility and durability of this landscape staple without the issues of conventional Japanese privets. Developed by Dr. Tom Ranney and his crew at NCSU, this workhorse combines dark, glossy green foliage, good branching, and a handsome habit for the perfect hedging and foundation plant.
USDA Zone

7 - 9 (0°F/-18°C)

Exposure

Full sun, Part sun

Height

4 - 6'

Width

3 - 4'

Finish Time

1.5 seasons

Type

Evergreen

Bloom Time

Spring to summer

Flower Color

White

Foliage Color

Green

Liner Sizes

2 1/4", 4", Quick Turn
Soil
Quite adaptable in terms of soil.
Pruning
Pruning is not required, though it can tolerate heavy pruning and shaping if desired.
Uses
Hedges; specimen; foundation plantings; landscaping.
Growing Tips
Plant in full sun for the best leaf color. Semi-evergreen in mild climates.
Features: Deer resistant, Drought tolerant, Evergreen, Foliage interest, Non-invasive, Heat tolerant
Filters: Botanical genus: Ligustrum, Common name: Japanese Privet, Retail program: Proven Winners® ColorChoice®, USDA Zone 7, USDA Zone 8, USDA Zone 9, Exposure: Full sun, Exposure: Part sun, Bloom time: Spring, White flowers, Green foliage
Features: Deer resistant, Drought tolerant, Evergreen, Foliage interest, Non-invasive, Heat tolerant
Filters: Botanical genus: Ligustrum, Common name: Japanese Privet, Retail program: Proven Winners® ColorChoice®, USDA Zone 7, USDA Zone 8, USDA Zone 9, Exposure: Full sun, Exposure: Part sun, Bloom time: Spring, White flowers, Green foliage